01 October 2015
BBC Trust rejects proposal to extend Sports Extra broadcasting hours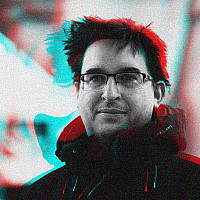 The BBC Trust has published details today of why it hasn't approved proposals to extend the broadcasting hours of 5 live Sports Extra.
Radio 5 Live's sister station had applied so that it could introduce a "limited amount of new magazine programming" to cover minority sports. Controller, Jonathan Wall proposed a maximum of 10 hours per week of such programming, which would include Paralympics, cycling, netball and women's football.
However, the Trust explained that such changes would mean it would no longer be an 'overspill' station to 5 Live and instead have a regular schedule of programming between 9am and 7pm as well as live commentary.
UTV Media expressed concerns that the station would have a "material impact on the market" not just on talkSPORT, but its soon-to-be-launched talkSPORT 2.
Following an assessment of the impact by regulator Ofcom, the Trust decided that the proposals would lead to a permanent change to the station's service licence and as such the BBC must apply for a public value test if it wishes to seek approval. This would include fresh evidence and an independent market impact assessment.