27 October 2015
BBC sitcom Citizen Khan "to be remade in Germany"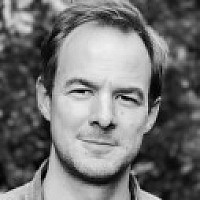 The BBC is in talks to make a German version of Citizen Khan, based around an immigrant Turkish family.
Created by Adil Ray, the Salford-shot sitcom is set in the capital of British Pakistan – Sparkhill, Birmingham – and follows the trials and tribulations of self-appointed Muslim community leader Mr Khan and his long suffering family.
Now, according to the Guardian, it is set to follow in the footsteps of other BBC hits such as The Office and Fawlty Towers by being remade abroad.
The show has already been sold to TV networks in Australia, New Zealand and South Africa, as well as being picked up by audiences in the Middle East such as Iran.
Having initially been the subject of complaints, the sitcom has gone on to become a mainstream success, and its fourth series launches this Friday.
Ray said: "We've spoken to a German broadcaster who said, 'This is fantastic because it's a little bit like the Turkish community here in Germany'... we would do a Turkish version of Citizen Khan. I get really excited by that."
He added: "For us it's the Pakistan family in Birmingham but there is that kind of family in every country around the world, that immigrant experience of that family who then is caught between being represented by their original nationality and their new found identity which is either British or American or German ... so I think that gives us quite a nice sort of global appeal."