22 October 2015
"No clear evidence" that BBC negatively impacts upon local press readership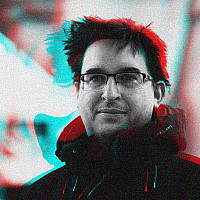 An independent report compiled by KPMG claims that there is "no clear evidence" that an increase in BBC activity has a negative effect on either commercial broadcasting revenues or local newspaper readership and revenues.
It assembled data on the consumption of broadcasting, measured in viewer hours from 2012 to 2014 for the BBC and the commercial sector. It also collected figures on the circulation, readership and revenues of local newspapers together with BBC News website hits.
It does add though:
"It would be a step too far to say that our analysis demonstrably proves there is no possibility that the BBC has, to some degree, crowded out commercial broadcasters' or local newspapers' activity. We can only assess whether actual changes in BBC activity have appeared to have any impact on commercial broadcasters or local newspapers. It might be that if the BBC were to increase or reduce the level of its activity by a larger degree than has been seen in the last 10-20 years, this might have a discernible effect on commercial broadcasters or local newspapers. But there is no way of knowing whether this would, or would not, be the case."
The report was commissioned by the BBC Trust following a Government green paper, which questioned whether BBC-funded programming and websites were having a negative impact on the commercial sector.
It comes as the corporation negotiates with the Government over the renewal of the Royal Charter.
Referring to a number of academic articles, KPMG stated that the competition from the BBC, plus the "benefits in quality, innovation, and the provision of content" that would not otherwise be supplied in the commercial sector need to be set against any potential crowding out effects.
Local Newspapers
On the local press, it noted that circulation has been in decline since 2011, with this increasing after the economic crisis in 2007.
While many publishers have laid much of the blame on the BBC and its online provision, this report says that rather than the BBC, they should be looking at the internet as a whole.
"As the Internet has grown, the way that people share information has changed. The advent of Facebook, Twitter, MySpace, Instagram, and a multitude of specialist websites now allow people with niche interests to share information quickly and at a low cost with like-minded people. Local newspapers still have a role, but the information they convey can now be shared in numerous different ways; something not possible even a decade ago. These services are not provided by the BBC or by other online news providers. Yet they increasingly pose a threat to the unique content provided by online papers.
"A prominent service of local newspapers is to allow local businesses to advertise to local people and individuals to post classified advertisements. No BBC website offers such services. Arguably, however, a large number of non-BBC websites do offer people the opportunity to conduct these alternative functions online (e.g. eBay, Rightmove, Gumtree, eHarmony). Potentially, this multitude of websites allow local business and individuals to reach a larger, yet still targeted, audience than was possible with local newspapers and at lower cost. For that reason, a feasible hypothesis must be that the growth in general Internet usage has been responsible for a consumer shift away from local newspapers and towards other forms of information sharing, even at the local level.
"Another possibility is that the increase in the provision, and use of, BBC news online can, at least in part, explain the decline in local newspapers' readers and revenues. Statistically and graphically, it is difficult to isolate the effect of the growth of BBC online from the general growth of the Internet. This is because there is a very strong positive correlation between the growth in BBC News website hits and the growth of Internet penetration.
"The numbers, therefore, need to be considered alongside other, more qualitative, information."
The report added that the coverage of stories by local newspapers tended to be more local than that on the BBC and where there was some overlap, "local papers provide a significant amount of additional content that is simply not available from the BBC website."
Its "econometric analysis" of local newspaper circulation and advertising revenues found that the decline in both could be explained by "a combination of the economic recession and long period of slow growth which followed, and the steady rise in Internet penetration. The BBC's online presence (i.e. BBC News website clicks) had no statistically significant effect when added to this equation."
Commercial Television
It says that commercial viewer hours between 2002-2005 were stable or declining. Then in 2005 they rose and 2011 they increased even further. This it says compares to the economy:
"Commercial entertainment viewer hour rose in the last years of the boom, were stable in the recession and rose again as the recovery took hold.
"There is, thus, a strong positive correlation (evidence not consistent with crowding out) with BBC viewer hours from 2007 to 2014 (flat in the recession, rising in the recovery) and a weak negative correlation between 2002 and 2007 (when BBC viewer hours fell a little and commercial viewer hours rose by very much more).
"Our econometric analysis confirms that there is no firm, statistically significant, evidence that any increase (decrease) in the BBC's activity results in a reduction (increase) in commercial broadcasters' viewer hours in the entertainment category."
You can read the report in full here.