01 September 2015
Steve Penk channel among raft of new digital stations to launch in Manchester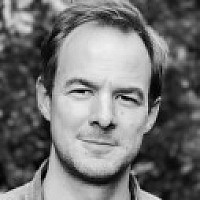 A raft of new digital stations are now live in Manchester after the launch of Niocast Digital, one of the successful applicants for Ofcom's small-scale DAB trials.
The Cheshire-based business was awarded a licence in June to operate a nine-month trial in the city.
Six of 10 DAB stations went live at noon on Friday, including Chris Country, Gaydio, The Steve Penk Wind-Up Channel, Revolution 962 and Unity Radio.
Steve Penk's Wind-Up Channel is among the new live services
Manchester Business Radio is running a pre-launch promotional sequence ahead of its full launch on September 21st.
MAX, a new format devised by former BBC Radio Manchester boss John Ryan, is scheduled to launch today followed by London Greek Radio tomorrow and Panjab Radio on Thursday.
It is hoped Ireland's national station RTE1 will be joining the multiplex once regulatory approval has been granted.
Niocast Digital's director of programming and content, John Evington, said: "We are certainly enriching listener choice in Manchester and delighted to be doing so.
"In keeping with the Niocast ethos of broadening choice by hosting niche brands that serve clearly defined audiences, we are even more confident that we can grow commercial radio's share of listening in the city."
Niocast's multiplex is located at Manchester One, formerly known as the Portland Tower.
Director of operations David Duffy added: "Things haven't gone smoothly but that's the nature of a trial. We had a number of challenges that were outside of our control.
"Fortunately, we have a very capable team that met every challenge head on. What we have been able to deliver in Manchester is a truly unique partnership comprising commercial, community, online and brand new radio formats. We are optimistic that subject to regulatory approval, we will be able to add international broadcaster RTE to the Manchester multiplex in the next few weeks."