17 September 2015
Jack Straw cleared over "cash for access" Dispatches sting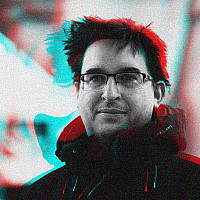 Former Blackburn MP, Jack Straw did not breach rules on paid lobbying, according to the parliamentary standards commissioner.
The ex-foreign secretary has always denied wrong-doing and referred himself to the commissioner, following the sting by undercover reporters from Channel 4's Dispatches and the Telegraph newspaper.
Parliamentary Commissioner for Standards, Kathryn Hudson stated that Straw didn't break any rules or a code of conduct, apart from "a minor misuse of parliamentary resources."
He and another former foreign secretary, Sir Malcolm Rifkind, both featured in the Dispatches documentary, called Politicians for Hire. In it, reporters posed as staff for a fake Chinese communications company, claiming they wanted to hire "influential British politicians" to join its advisory board.
Straw told them that he usually charged £5,000 a day for his work, but that he wouldn't take on a role while he remained an MP.
The Commons standard committee said that the use of "carefully selected excerpts from recordings does not necessarily give the viewer a detailed understanding of the circumstances and the full evidence behind the interviews. This may result in the viewer being led to conclusion which do not stand up to detailed scrutiny."
After the event, Straw said he was "mortified" that he had fallen into the "trap" and that he had "never, ever, ever misused information or contacts that I have made as a minister."
After today's ruling he added:
"I am naturally delighted that the independent Commons' standards commissioner has cleared me of all wrongdoing," he said.
"I have been fully vindicated in this. The commissioner's report gives the full context of what happened, which was not available to the public at the time. It has been very sad that the final chapter of my long period in the Commons has been overshadowed in this way.
"The whole episode has taken a huge toll on my family, my friends, and on me, but the commissioner's conclusions and the committee's findings will now enable me to get on with my life."
Channel 4 said that it stood by its journalism and that it was a "fair and accurate account" of what the 2 MPs said. The Daily Telegraph added that it had "conducted an investigation that was in the public interest."
The paper's statement concluded:
"We suspect voters will find it remarkable that, despite the scandal of MPs' expenses, parliament still sees fit for MPs to be both judge and jury on their own conduct."
The committee is made up of MPs and lay people.