17 September 2015
Helen Boaden officially takes up BBC England role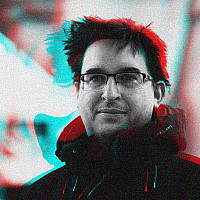 Peter Salmon has officially stepped down as director of BBC England, to take up his new job as director of BBC Studios.
His replacement, Helen Boaden, said he had left a "great legacy: fabulous programmes and services, a thriving, collaborative culture and a powerful commitment to building external partnerships."
Helen Boaden
She said of BBC North that while 39,000 hours of content are made in the region, that more could still be done, "albeit within the challenging financial constraints the BBC must operate in."
In an email to staff, she wrote:
"I am no stranger to the North. As some of you will know, a lot of my career has been spent a long way from London. I started out as a reporter at the commercial station Radio Tees, moved to BBC Radio Leeds and then hopped over the Pennines to the old Oxford Road premises in Manchester to do network radio and television. For a period I was a reporter on a BBC Two current affairs show called Brass Tacks and also presented Woman's Hour once a month from Manchester. I was also a reporter on Radio 4's Investigative programme, File on 4 before becoming its Editor.
"I have always been a champion of programming coming from outside of London. As Director of News I decided to move BBC Breakfast out of the London newsroom and up to Salford and I visited every one of our 39 local radio stations because I wanted to better understand the country I live in. I already spend a fair amount of time in Salford because a lot of wonderful radio comes from MediaCity.
"So I am genuinely pleased to be reacquainting myself with old friends and familiar output. I am also looking forward to getting to know the BBC output which is new to me and meeting new people - both inside and outside the organisation."