25 September 2015
Culture Minister, Director of BBC England and Simpsons writer to speak at MediaCityUK conference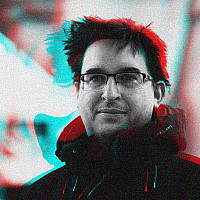 Four keynote speakers have been announced for this year's Nations and Regions Media Conference at MediaCityUK.
Helen Boaden
They are BBC England and BBC Radio director, Helen Boaden; Culture Minister, Ed Vaizey; Simpsons writer, Josh Weinstein; and pioneering video journalist, Michael Rosenblum.
The event is part of the Salford International Media Festival and marks one of Boaden's first major speeches since she replaced Peter Salmon as BBC England director.
"The theme for this year's conference is very much about the future of broadcasting in the digital age. What do digital audiences want, how can producers and broadcasters ensure their content is relevant and engaging, and what are commissioners actually looking for?" explained Beth Hewitt, Salford International Media Festival director.
Josh Weinstein
"Delegates will hear industry decision makers, internationally renowned media figures, commissioning editors and media pioneers, all pivotal to the future of the media industry. Our keynote speakers and outstanding panel sessions reflect the growing profile of Nations and Regions Media Conference and Salford International Media Festival, as a key event in the media industry calendar."
Rosenblum will talk about the future of broadcasting in an online era. The New York producer will argue that the digital revolution is similar to the Gutenberg Revolution and the production of the printing press - in that it empowers people to create their own media.
In addition to the keynotes will be panels, featuring commissioning editors from BSkyB, Channel 5 and BBC daytime.