10 September 2015
Channel 5 orders some Milkshake magic from CHF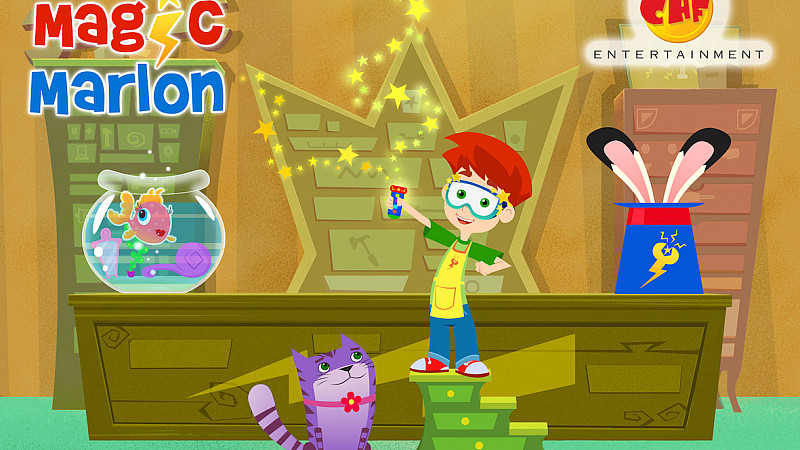 The latest animated series from Didsbury-based CHF Entertainment is to air on Channel 5's pre-school slot, Milkshake.
Magic Marlon, an original concept from BAFTA award winner John Offord, is set to broadcast in spring/summer 2016.
It follows the adventures of lead character Marlon as he learns the tricks of his Dad's trade - mending things with magic. Other characters include Magicat, a talkative magic cat of infinite curiosity; Fancy Phillis, the very smart flying fish, and Bungelina, the apprehensive rabbit that lives in a hat on the counter.
The 52-episode run of seven-minute programmes is being produced by CHF Entertainment's production team under the leadership of Jean Flynn and Ben Turner.
Simon Hall, managing director of CHF Entertainment, said: "The three to six age group is an important audience for our shows and also the most demanding. We believe that Magic Marlon has the right ingredients to become a very successful series."
It is the latest children's programme from the studio behind Dangermouse, The BFG, Count Duckula and Wind in the Willows. CHF's most recent pre-school series, Pip Ahoy!, launched on Milkshake in June 2014 and is currently being broadcast in the UK, Ireland and other global markets.