09 September 2015
BBC One to broadcast Rooney - The Man Behind The Goals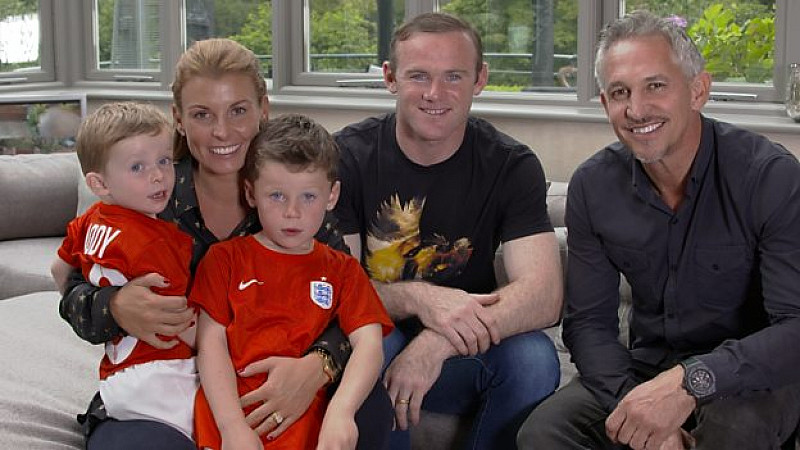 Rooney at home
BBC One is to get what it describes as 'unprecedented access' to tell the story of the real Wayne Rooney.
The footballer, fresh from scoring his 50th international goal, and in the process breaking England's all-time goalscoring record, has allowed the cameras to go behind the scenes with him to deliver a personal portrait.
The one-off 60 minute film, Rooney – The Man Behind The Goals, will be shown on BBC One at 9pm on Monday 5 October. It is made by Goalhanger Films and commissioned by Charlotte Moore, controller of BBC One and the acting controller of factual commissioning and events, Alison Kirkham.
Rooney said he had decided to change his personal no access policy: "I have been approached many times about allowing the cameras into our lives and always said no. But now seems the right time. This film is not just about my goals, it's about the people I care about the most, my team mates, the people closest to me but most importantly, my family."
Following his journey from humble beginnings to world-class footballer and record-breaker, the film promises to show the world Wayne Rooney off the pitch, as he discusses his thoughts on his future, the music he loves and his relationship with his wife Coleen.
With Gary Lineker as the guide, the film shows Rooney at home with Coleen and his two young sons and features interviews with his parents.
Kirkham said the special documentary would mark his achievements for England. "I'm thrilled we are working with Gary Lineker again to deliver BBC One audiences a real insight into the man who is now England's greatest ever goalscorer."