14 September 2015
BBC Children's announces senior management changes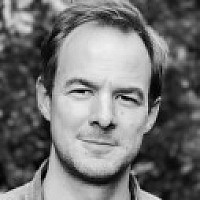 BBC Children's has announced a number of changes to its senior management team.
CBBC Productions has appointed Sarah Muller - currently head of CBBC acquisitions & drama development - as its first creative director, scripted, animation and co-productions, reflecting the "growing success and importance of CBBC in-house scripted output across both live action and animation".
Muller will continue to lead the CBBC in-house drama development team, and will also be the key executive for CBBC Productions animation projects.
She has been at the corporation since 2007, formerly working for Elephant Productions.
Jackie Edwards has been appointed head of BBC Children's acquisitions and independent animation, broadening her existing role on the CBeebies acquisitions portfolio to include CBBC pre-bought and licensed acquisitions.
Edwards has worked at the channel since 2008, overseeing titles such as Octonauts, Bing, Hey Duggee, Rastamouse, What's the Big Idea? and The Clangers. She will combine and lead both the CBeebies and CBBC acquisition teams.
As Edwards picks up responsibility for acquisitions, Alison Stewart, head of CBeebies production, will focus on further growing the CBeebies in-house and co-production slate.
Muller will report to Helen Bullough, head of CBBC production, and Edwards will report directly to the channel controllers Kay Benbow (CBeebies) and Cheryl Taylor (CBBC).
All changes take effect from next month.