15 September 2015
BBC apologises after suggesting partially deaf MP was asleep during debate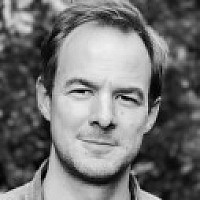 The BBC has apologised for suggesting a partially deaf Conservative MP was asleep during a House of Commons debate - when he was in fact trying to listen to a speaker.
Alec Shelbrooke, MP for Elmet & Rothwell in West Yorkshire, had spoken about the history of trade unionism during yesterday's session.
But a screengrab taken from BBC Parliament, which showed Shelbrooke leaning back in his seat with his eyes closed, was shared widely on Twitter.
A tweet from BBC Newsbeat's Twitter account then noted that the picture of the MP "resting his eyes during a debate is going viral".
But Shelbrooke later retweeted a story pointing out he had in fact been leaning towards a speaker in order to hear better because he is partially deaf.
He told political blog Guido Fawkes: "I am genuinely slightly deaf and struggle to hear. I had taken part in the debate and was trying to hear the wind ups. Seems a shame I get trolled due to being slightly deaf."
The Newsbeat Twitter account later posted an apology:
Very heartfelt apologies to @alecshelbrooke MP. He is partially deaf and was listening to a speaker. pic.twitter.com/CSvocBZ9qT

— BBC Newsbeat (@BBCNewsbeat) September 15, 2015