11 August 2015
True North to produce new daytime format for Channel 4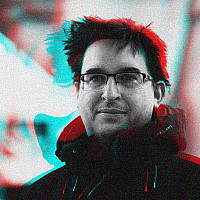 Channel 4 has commissioned a new daytime cookery format from Leeds' True North.

Too Many Cooks (working title) is a 20 x 30 minute series, which will be stripped across the week.
Each episode will follow amateur foodie couples as they take charge of the catering for a special event. They'll have to create menus, provide the food and keep to a tight budget.
"We're thrilled to be making this series. We know it taps into a very modern dilemma. Everyone wants to host an amazing party with fantastic food but they don't want to be stuck in the kitchen and missing out on all the fun," explained True North creative director Jess Fowle, who'll executive produce the series.
"True North is known for the breadth of its brand and has already had great successes with a wide range of Daytime areas from escapism to crime, animals, property and food. We are extremely excited about the new creative challenges this competitive cooking format brings to the company."
The series producer is Mark McMullen.
"The show will combine fantastic characters with some heart-warming and fun situations. It's a brand new cooking challenge with all of the right ingredients to really entertain viewers," added commissioning editor daytime, David Sayer.