27 August 2015
True North's Allen behind new ITV2 comedy The Ty & Ky Show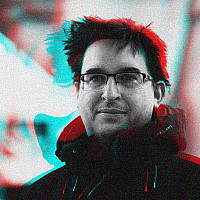 ITV2 has commissioned a new 30 minute comedy show called The Ty and Ky Show.
Airing this Autumn it's part of a celebration of BAME talent in the run up to the MOBO awards on the channel.
The Ty and Ky Show is a sketch comedy starring cousins, Tyrone-Lee Davis and Kieran Shekoni.
Made by new production company, Unstoppable Inc, it's a collaboration between True North MD, Marc Allen and Release The Hounds series director, James Abadi.
"The guys are super-talented and it is amazing to be pulling this show together. We've got huge hopes that this is the start of something really big, for the show, the team and the talent," said Allen.
The pilot is one of four to be ordered by ITV ahead of the MOBOs.
"There's a wealth of talent in the UK - plugging away, trying to get TV attention. It's exciting - and quite right - that that they, and hopefully others in the future, will get on ITV2 for the benefit of viewers who can expect funny, edgy and different ideas from whoever's got the best ones," said ITV entertainment commissioning editor, Asif Zubairy.