17 August 2015
Fogg Associates helps Warrington Wolves stick the boot into Wigan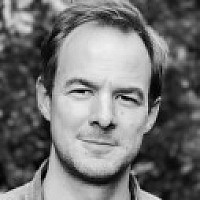 Merseyside agency Fogg Associates has launched a campaign for Warrington Wolves to promote its upcoming clash with Wigan on Friday.
The Big Pie Smash depicts new signing Chris Sandow - in a video and a series of stills - mentally preparing for the August 21st game.
But in a humorous twist, the campaign concludes with him kicking and smashing pies, a little nod to the opposition.
Watch the ad below:
Kerry Howl, client services director at Fogg Associates, said: "The concept for this campaign has brought a new dimension to how we promote key fixtures. Matches aren't just about selling tickets, they are about selling an experience, which was our objective when developing this campaign."
Roger Draper, Warrington Wolves' CEO, added: "This campaign demonstrates how the entire club has bought into our new brand, including the players. Everyone wants to get involved in the communication of our club, which will become even more evident over the coming months."
The campaign will run across a variety of print and digital media leading up to the Halliwell Jones Stadium game.