21 August 2015
This is England '90 to air next month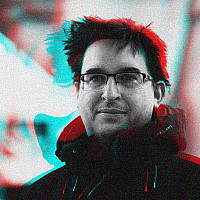 Channel 4 has confirmed that Shane Meadows' This is England '90 will begin on 13th September.
The final chapter in the series was shot on location in Sheffield and picks up from This is England '88.
The four-part drama starts in the summer of 1990, with bowl hairdos, baggy jeans and snorting whizz at town hall discos. The gang then become part of the "loved up masses" as they discover E's in the fields, forests and factories of England.
It was written by Meadows and Jack Thorne, with Meadows directing and Mark Herbert and Bekki Wray-Rogers producing. It's produced by Warp Films.
The featured photograph was shot in Sheffield by Dean Rogers, who's been shooting the cast on set since the original, award-winning This Is England film was made in 2006. The poster itself was made by 4Creative, deliberately influenced by the Madchester music scene.