09 July 2015
Whicker's World Foundation launches documentary awards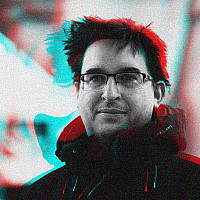 The Whicker's World Foundation has created a new series of awards to promote documentary film-making.
A total of £100,000 is available across three categories, through a legacy left behind by journalist Alan Whicker.
The veteran broadcaster made his name through the long-running series, Whicker's World, but he was also instrumental in founding Yorkshire Television in the 1960's.
The aim of the awards is to give a much needed boost authored documentary storytelling in the UK. Winners will be announced at next year's Sheffield Doc/Fest.
"I am very enthused that this foundation aims to encourage authored documentary at a time when TV is becoming increasingly formatted and when most foundations have requirements to promote social issues. This is exactly what the industry needs right now," said Mark Atkin of Sheffield Doc/Fest.
There are three awards:
The Funding Award (worth £80,000 / £10,000 runner up) to a debut filmmaker under 30;
The Recognition Award (worth £4,000 / £1,000 runner up) to the finest industry new comer aged 50 or over;
and The Best Audio Documentary  (worth £4,000 / £1,000).
The closing date for entries is January 31st 2016, with the shortlist announced in May.
The judging panel will be chaired by Whicker's partner, Valerie Kleeman, who said she would be looking out for imaginative storytelling, either breaking new ground, or taking a familiar path in a new and innovative direction.
"Whicker's World opened my eyes to the most amazing stories, people and places. Alan's unique style and sharp wit was inspirational and I am so excited to be part of creating a Foundation to nurture future trailblazers for international documentary filmmaking," explained the Foundation's consultant editor, Jane Mote.