20 July 2015
Nick Robinson to interview Sir Alex Ferguson for BBC1 documentary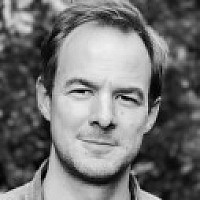 BBC political editor Nick Robinson is to quiz Sir Alex Ferguson about his leadership style for a new BBC1 documentary.
Provisionally titled Sir Alex Ferguson: Secrets of Success, the documentary will see Macclesfield-born Robinson ask the former Manchester United manager about his leadership strategies and the secrets behind his trophy-laden career.
Nick Robinson
Robinson will also speak to leaders from public life, business and the military and ask them for their perspective on Ferguson's 27-year reign at Old Trafford.
Lifelong United fan Robinson, who recently announced he will be leaving his current role join the Today Programme, said: "I've spent my career watching and analysing leaders for a living but I never saw one to match Sir Alex.
"Like a general leading troops into battle or the chief executive of a mighty corporation, he succeeded so much and survived for so long because he understood people - how to motivate them, how to discipline them and how to inspire them.
"I'm look forward to exploring the secrets of Sir Alex's success not just by talking to him but about him with other leaders in public life, the military and business.
"My aim is as much to see what he can teach us about leadership off, as well as on, the pitch."
Sir Alex Ferguson
The documentary would once have been unthinkable - Ferguson did not speak to the broadcaster for seven years after a BBC documentary made allegations against his son, Jason.
But two years after retirement - and four years since that ban was lifted - Ferguson said: "Figuring out what it takes to win trophies with a round ball differs from the challenges facing the leaders of companies like BP, Marks and Spencer, Vodafone or Apple, or the people who run large hospitals, universities or global charities.
"Yet there are traits that apply to all winners and to organisations whose leaders aspire to win. I look forward to sitting down with Nick and I am confident that this programme will appeal to people in all walks of life."
The 1 x 60-minute documentary will be produced by Juniper TV and distributed by BBC Worldwide. It was commissioned by BBC1 controller Charlotte Moore and BBC Sport editor Carl Doran.