30 July 2015
FA should take action on reporter bans and clubs "peddling propaganda"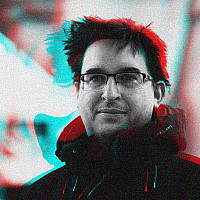 Following reporting restrictions at Newcastle United, Port Vale and Rotherham United, the National Union of Journalists is calling on the Football Association to take action.
The Union's North East branch had already labelled Newcastle United's position as "childish" and "desperate," but now its general secretary has written to chair, Greg Dyke to step in.
"I am writing to you because of our concern over a worrying trend among football clubs to ban reporters and instead have their own hand-picked writers to peddle propaganda from the proprietor's point of view," reads the letter from Michelle Stanistreet.
"The NUJ believes censorship by football club owners is unacceptable; they should be held to account for the decisions they make and the way they run the club. It is the fans who will be the losers. They can buy the match-day programmes to hear what their team's manager and owner have to say, but they should also be able to hear what independent commentators have to say about their local team.
"As a former journalist, this must be of interest you. I am asking the FA to take up this issue and to use the power in its hands to roundly condemn the censoring of the press and to work with clubs to ensure that football fans have access to a variety of reports on the fortunes and otherwise of their club."
Earlier this month, Swindon Town issued a statement about its media arrangements for the up-coming season. Journalists would no longer be allowed to conduct interviews with players, management or staff ahead of matches, instead this would be done by an "in-house journalist" and uploaded to the club's official media channels.