07 July 2015
Channel 4 to visit "plus size" bridal shop in Yorkshire for new documentary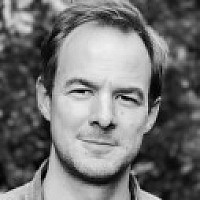 Channel 4 is to go behind the scenes of a "plus size" bridal shop in Yorkshire for a new one-off documentary.
The 60-minute documentary, My Big Fat Wedding, will be produced by Educating Yorkshire producer Twofour and is set to air later in the year.
The documentary will be made by the producers behind Educating Yorkshire
The Castlefield-based shop, run by owners Paula and Lucy, caters for plus size brides who, "like their skinnier counterparts, want to feel like a princess on their big day".
The broadcaster adds: "With off the peg dresses ranging from size 20 to 38 and bespoke dresses getting as large as size 54, no bride is turned away for being too buxom."
The documentary was ordered by Channel 4's factual entertainment commissioner, Ian Dunkley, and will be executive produced by Dan Adamson for the ITV Studios-owned producer.
"This is a warm, affectionate look at women who have found a way to say that size really doesn't matter when it comes to looking good on your wedding day," said Dunkley.