13 July 2015
Burnham won't do "any special favours" with The Sun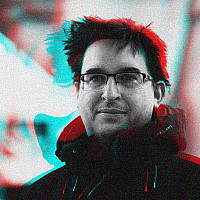 Labour leadership candidate, Andy Burnham, told BBC Sunday Politics North West that he wouldn't do "any special" favours to newspapers which attacked him or his party.
Burnham is the MP for Leigh, and grew up in Aintree. The Sun is still boycotted in Liverpool, following its reporting of the Hillsborough disaster, and he told Arif Ansari that while he was an admirer of Tony Blair, he felt he got too close to the paper:
"I was a member of his government and I in the end, you'll remember, went to Anfield in 2009 and we saw what happened when a Labour city expressed its feelings that a Labour government that hadn't been listening to it.
"And why? Because I saw Tony at times get too close to vested interests in business and the media.
"So close that his government couldn't hear a whole city crying injustice. Now that would never happen under my leadership."
When questioned specifically about The Sun and whether he would do an interview with the paper, he responded that he wouldn't be "going round courting the media, trying to curry favour […] because that's where politicians get themselves into trouble."
"I give interviews generally and people can report my words. But I don't do special favours for newspapers that attack me and attack my party."
The Sun's response this morning was the headline: Sunburnt - Is two-faced Burnham the most hypocritical politician in Britain?" The page two article said:
"As far as he's concerned, if you read the Sun you just don't matter. He's much more interested in winning the backing of the faithful Leftie few and seizing the Labour party crown whatever the consequences."