21 July 2015
Bill Turnbull drops the C-bomb live on BBC Breakfast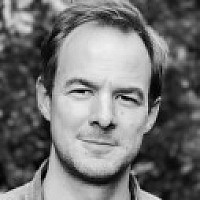 It's happened to the best of them - 5 live's Nicky Campbell, sports broadcaster John Inverdale, even Today programme stalwart James Naughtie.
And this morning BBC Breakfast presenter Bill Turnbull joined the unfortunate list of those to have dropped the C-bomb live on air.
Referring to reaction to a public health story, Turnbull appeared to utter the C-word instead of "client".
He probably hoped his brief slip-up had escaped attention - but alas, in the social media era, nothing does.
Here's the moment:
A BBC spokesperson said: "Bill unintentionally stumbled over his words and we apologise if any offence was caused."
Turnbull can at least feel relief that he's in good company: Naughtie and TV presenter Andrew Marr have both accidentally replaced the first letter of Culture Secretary Jeremy Hunt's surname with the letter "c".
Campbell managed to mix up "West Kent Hunt" twice in the same segment on the 5 live Breakfast Show in 2010, while Inverdale made a slightly less forgivable error in the Cheltenham Festival earlier this year...