30 July 2015
Big Breakfast producer joins Top Gear as Amazon signs Clarkson, Hammond and May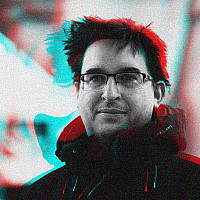 Lisa Clark, the former executive producer on The Big Breakfast, has signed up to help with Chris Evans' new look Top Gear.
Clark was most recently behind Vic & Bob's House of Fools, which was shot at MediaCityUK.
"Lisa is as good as it gets when it comes to making big, important television shows. She's funny, sassy, super-experienced and has always absolutely LOVED cars," said Evans, who also worked with Clark on Don't Forget Your Toothbrush.
Clark's CV spans more than 25 years, having been head of comedy at LWT, senior commissioning executive at the BBC and setting up Pett Television with Reeves & Mortimer in 2001.
"I am really excited that someone of Lisa's calibre and experience will be taking Top Gear on a new journey with Chris Evans - it will be a heady mix," added Katie Taylor, controller of entertainment and events, BBC Production.
At Pett she devised a number of formats including Celebrity Dog School on BBC One, Tittybangbang on BBC Three, Angelos Epithemiou on Channel 4 and Matt Berry Does on BBC iPlayer.
"This is an incredibly exciting and challenging opportunity, which I couldn't resist. I'm confident that after 14 years, Pett can continue to make original and probably funnier shows in my absence," she said.
She takes up the role of executive producer on August 3rd.
The news comes as the Top Gear trio of Jeremy Clarkson, Richard Hammond and James May announce that they are to making a new motoring show for Amazon.
They have signed a 3 series deal, which is as yet unnamed.