30 July 2015
The Beatles' Help! at 50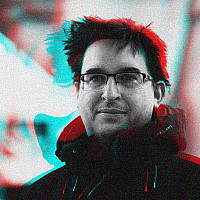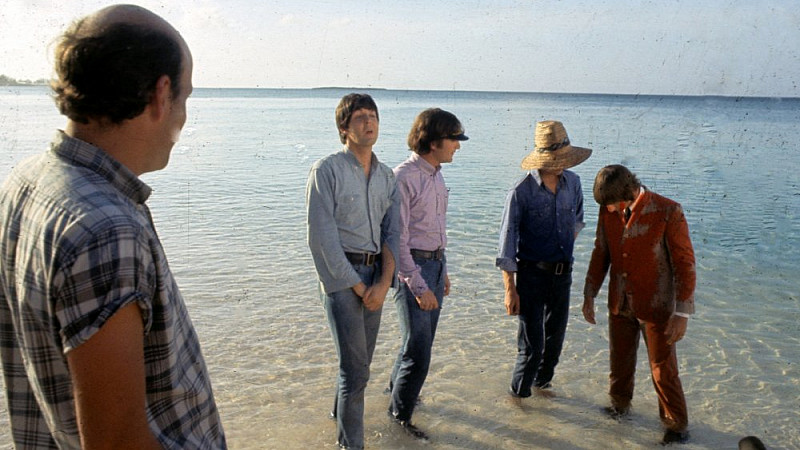 The BFI has released behind-the scenes photographs of The Beatles filming Help! on the 50th anniversary of its UK premiere.
Richard Lester with The Beatles (source BFI - http://www.bfi.org.uk/news-opinion/news-bfi/features/beatles-help-50-rare-behind-scenes-photos)
Attended by Princess Margaret and Lord Snowdon, it was first shown at Piccadilly Circus on 29th July 1965.
While a box office hit, their second film wasn't quite so well received as their debut, A Hard Day's Night, which was released in 1964.
According to John Lennon in the Beatles' Anthology, there were some good reasons why it didn't quite have the same acclaim as its predecessor:
"We were smoking marijuana for breakfast during that period. Nobody could communicate with us, it was all glazed eyes and giggling all the time. In our own world. It's like doing nothing most of the time, but still having to rise at 7am, so we became bored."
Time Magazine said:
"The charm and experimental spontaneity of A Hard Day's Night has here been replaced by highly professional, carefully calculated camera work and cutting, plus a story line made out of finely wrought jack-in-the-boxes."
The film was directed once again by Richard Lester and this time centred around Ringo Starr and a madcap tour around Austria and the Bahamas.
According to rock myth and legend, it was during the 2 week shoot in the Caribbean that George Harrison was approached by a follower of Krishna and given a book about Hare Krishna. The rest, of course, is history.
The film, which had the working title of Eight Arms to Hold You, featured seven new Beatles tracks: Help!, You're Going to Lose That Girl, You've Got to Hide Your Love Away, Ticket to Ride, I Need You, The Night Before and Another Girl.
Lester's set pieces around the music led to MTV calling the director "the founding father of the pop music video."
John Lennon, Paul McCartney, George Harrison and Ken Thorne were nominated for a Grammy in 1966 for Help! in the Best Original Score, Motion Picture or TV Show category, but lost to the Robert Arnbruster Orchestra and The Sandpiper. At the same ceremony, Yesterday was shortlisted in 6 categories but failed to win in any.