27 July 2015
All Creatures Great and Small set for big screen remake?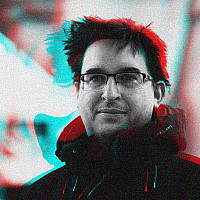 HBO has neither confirmed nor denied rumours over the weekend that All Creatures Great and Small is set for a big screen remake.
Set in the Yorkshire Dales during the 1930s and 40s, the James Herriot books were adapted into a hit BBC One series in the 70s and 80s, attracting almost 13m viewers at their peak.
They starred Robert Hardy, Peter Davison, Lynda Bellingham and Christopher Timothy as Herriot.
Today, Timothy told Radio 5 Live that it couldn't be updated into a different era, because it was set during "a slower gentler time, in a slower gentler part of the country, in the most beautiful scenery."
If it weren't set in Yorkshire, he added: "it ceases to be what Herriot wrote. His stories were about the Yorkshire dales, either side of the Second World War."
That said, he did approve of the rumoured cast list, with Dominic West (The Wire) touted as taking on the role of James Herriot, Sarah Jessica Parker as his wife and Hugh Laurie as his boss, Siegrfried.
HBO said that it had "no confirmation either way" about whether the drama was planned - and even if it were, the company didn't make "official comments or announcements on productions in development."