26 June 2015
Union calls BBC radio commissioning plan "tragic"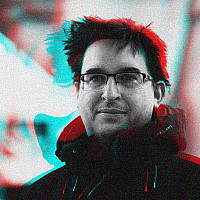 The National Union of Journalists claims that BBC plans to open up 60% of eligible radio hours to independents will mean programming is "hawked out to the lowest bidder."
BBC's director of radio, Helen Boaden, made the announcement earlier today, a move welcomed by trade body, Radio Independents Group.
Boaden described it as by some distance, "the greatest intervention in content production in the history of the radio sector." While Ashley Byrne, the creative director of radio indie, Made in Manchester said it would "benefit the licence fee payer."
However, NUJ's national broadcasting organiser, Sue Harris is less than convinced:
"It is tragic that radio, one of the most cost-effective parts of the BBC, is to be hawked out to potentially the lowest bidder. Radio production is a niche market; television production is a mass market. There is not the money to be made in radio that there is in television.
"It is extremely unlikely that any radio production company will attempt to compete by lavish spending on content in the way that some very large television multinationals do. Competition in radio almost always means undercutting already very small budgets. Increasing commissioning from the private sector is therefore highly likely to exert further downward pressure on radio budgets. Since radio budgets are already extremely small, this would inevitably have a negative effect on quality."
She claims that the BBC is already talking about redundancies to in-house teams.
"Radio is dearly loved by its listeners, so why try and fix something that isn't broken. This can only be a sign of the dire funding situation. The BBC should be working to get a properly funded settlement rather than make sacrifices of BBC staff," she added.
The NUJ's position is that public service money shouldn't be "diverted for commercial gain" they believe that it "gives rise to serious ethical concerns." They also state that indies don't have to adhere to staff working conditions, nor do some have trade union representation.
It should be noted that while it's proposed that 60% of programming would be open for competition, it wouldn't guarantee that an indie would win the work, as in-house BBC teams would also be pitching.
The proposals would have to be agreed by the BBC Trust if they were to go ahead.