05 June 2015
Sheffield prepares to get Addicted to Sheep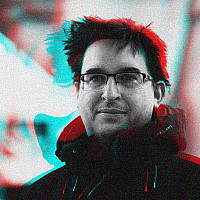 With so many films screening in Sheffield over the coming days, the producers of Addicted to Sheep have come up with a novel way to stand out at the Doc/Fest.
They are herding a number of life-sized models of sheep on a 24-hour tour of the city.
The 85-minute documentary is the first full-length feature from North East production team, Magali Pettier and Jan Cawood. Pettier shot the entire production on the Raby Estate in Upper Teesdale, following the Hutchinson family as they care for their pedigree Swaledale sheep around the clock.
"This has all been an amazing experience for us, and we think people from any walk of life, city or country folk, will find the film enjoyable and eye-opening," said Kay and Tom Hutchinson.
The film is shortlisted for the environmental award at the festival. It will be screened on 6th June at 12.30 in the PBS America Showroom and on 9th June in the ITN Source Showroom. Each will be followed by a Q&A.
The model sheep were made by Cumbria designer Julia Knott, who specialises in creating life-like figures, particularly of Swaledales and Lakeland Herdwicks, after she washes and processes the natural wool.