24 June 2015
Pennine Way presenter attacked by polar bear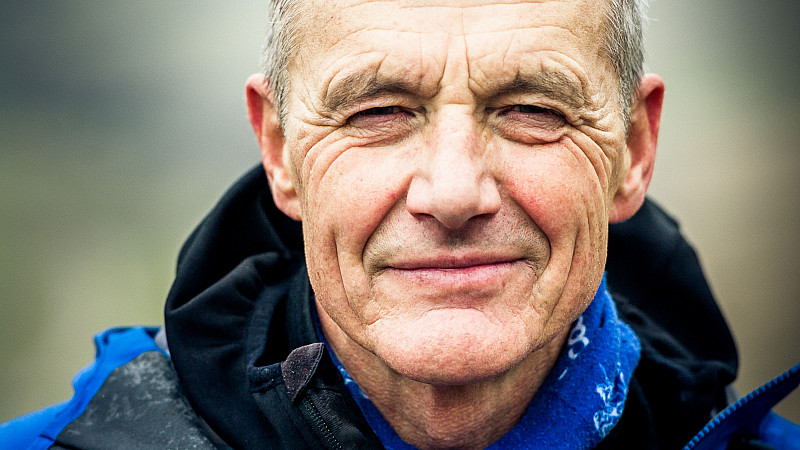 Paul Rose
A BBC explorer better known for wandering the Pennines has survived a polar bear attack in the Arctic.
Paul Rose, who presents The Pennine Way, was woken by the animal which had jumped onto his tent as he slept inside and pinned him down inside.
Rose was in the middle of leading a major environmental expedition to survey the Arctic East Coast of Canada when the incident happened. He managed to escape from underneath the polar bear only to come face-to-face with it after it tore a hole in the back of his tent.
He recalled: "The first thing I knew was when I woke up unable to move as it had me pinned down.
"Somehow I got out from underneath the bear, only to find I was staring right at it after I carefully opened the zip at the front of the tent to look outside."
He managed to scare off the bear and despite coming eye-to-eye with one of nature's most deadly animals remarkably managed to escape with little more than a sore shoulder.
Polar bear in my tent last night. Sore shoulder & wrecked tent. Alive, happy! #pristineseas http://t.co/NIftxs77d9 pic.twitter.com/0zSkJA2hMM

— Paul_Rose (@Paul_Rose) June 20, 2015
His ordeal took place on the East Coast of Canada as he led a 'Pristine Seas' expedition. Paul is exhibition leader of the project which surveys and helps protect the last wild places in the ocean.
It's a far cry from the more peaceful Pennines, which Rose travelled through for his latest BBC TV documentary. The programme has already been shown in the North of England and will be broadcast on BBC Two across the country later this year.
He said: "Perhaps I should have stayed in the Pennines. There's certainly less likelihood of encountering a polar bear there."