18 June 2015
Ofcom confirms third That's TV licence in the North West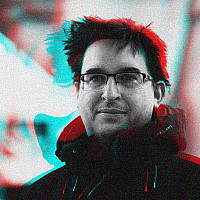 That's TV will be running the hyperlocal television station for Carlisle.
The company, which took control of the YourTV Manchester and Preston licence earlier this year, also runs stations across the south of England, making it the largest provider of hyperlocal services.
In the end there was just one application for the operation, with rival bidders, Cumbria TV and Carvetii Media opting to join forces with That's TV.
It will broadcast to a total audience of just 90,000 homes across the Carlisle region.
According to its submission to Ofcom, it is planning to sign agreements with the higher education institutions in the area and its news output would be done in cooperation with CN Group. It is also planning to create the That's Carlisle Journalism Degree and a That's Citizen Journalism Course.
In approving the bid Ofcom's Broadcast Licensing Committee stated:
"The BLC considered that the proposed service was modest in its programming proposals, but that it would broaden the range of programmes available in the area as well as increase the number and range of programmes made in or about the area.
"The BLC further noted the partnerships with the University of Cumbria, Carlisle College and Cumbrian Newspapers that should help to strengthen the output of the service."
The bid document said that it anticipated providing 11 hours of local programming per week in the first 3 years, with 10 hours falling in peak time (18.00-22.30) and 10 hours of local news and current affairs. This includes talk shows, music, feature and family programming, a performing arts strand, hour-long day-in-the-life documentaries, food shows, a pub quiz, B&B challenge, business and birthday messages.
It said of its news output, that it promises to "break the mould of stale pre- recorded regional news, delivering unique local LIVE (and 'live like') coverage every weeknight with lively presentation, local guests and reporters direct from the field."
"We are realistic. We do not expect audiences to give up their favourite programming to watch us 24/7. Audiences will expect us to focus our resources on providing relevant and distinctive programming (not imitation programming) and rolling content so they can 'dip in' at a time that is convenient.
"We will never place quantity before quality but we plan to normally broadcast 24/7 including innovative multi- screen text and video at breakfast."
The service is expected to launch early next year.