05 June 2015
Northern setting for new ITV drama Dark Angel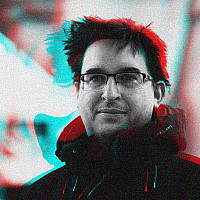 Downton Abbey's Joanne Froggatt is to star in a new ITV drama about Victorian poisoner, Mary Ann Cotton.
Dark Angel will film in North Yorkshire and County Durham, with support from the Yorkshire Content Fund.
Made by World Productions (Line of Duty), the two-part drama features the true story of Cotton, a loving wife and mother who, faced by abject poverty and an ill husband, ruthlessly pursues a better life.
She becomes  a serial killer, travelling around the region, befriending families, marrying into them, creating new families of her own - and then poisoning them to take their money.
"Dark Angel is an extraordinary and chilling true story," said controller of drama Victoria Fea.
"We're delighted to have an actress of Joanne Froggatt's calibre in the lead role. The combination of a tautly written script, an outstanding cast and great producers in World Productions make this a really exciting addition to the ITV drama slate."
It was written by Gwyneth Hughes (The Girl, Five Days) and will be directed by Brian Percival (Downton Abbey) and produced by Jake Lushington (The Bletchley Circle,The Devil's Whore). Endemol Shine International will handle the international distribution.
Dark Angel was inspired by the book "Mary Ann Cotton: Britain's First Female Serial Killer" by David Wilson.
Filming will begin in August.