30 June 2015
North East's largest green screen studio launches in Gateshead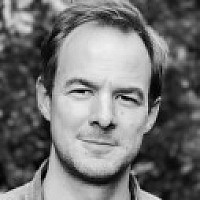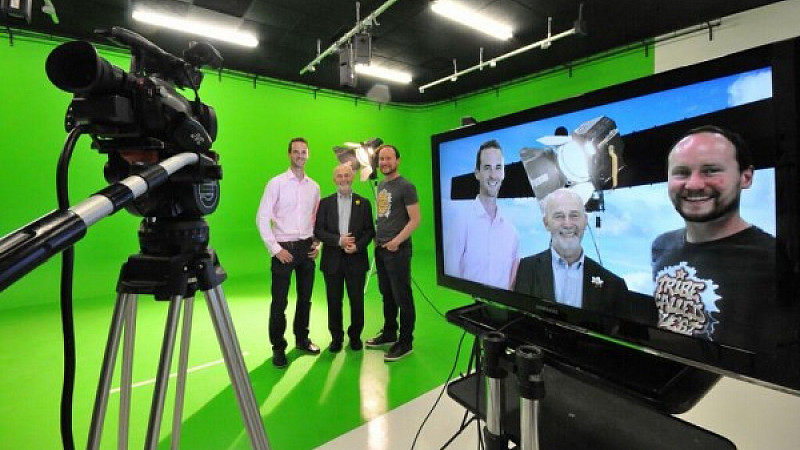 The North East's largest commercial green screen studio has opened in Gateshead.
The 1,200 sq ft state of the art studio is based in Jam Jar Studios, a former working men's club, which also houses range of creative and digital businesses.
It's the brainchild of entrepreneur Chris Taylor, founder and commercial director of video marketing agency Superkrush.
He set about looking for premises after becoming frustrated by the lack of commercial green screen studio space available to film companies in the region.
Jam Jar Studios founder Chris Taylor (right) at the new facility
He said: "In the past only big businesses would invest in film but in recent years, thanks to the growth of sharing platforms, film has become an integral part of the marketing mix and more and more companies now require value for money, quality film and video content.
"Marketing campaigns no longer require one-off, hugely expensive TV commercials but require a series of different films, appropriate for use across traditional and online platforms, but to do so cost-effectively requires green screen facilities, which are in short supply in the region.
"We know there is a real industry need for such facilities and expect it to be a well-used by production companies and marketing professionals alike."
The studio has supporting facilities including a controlled lighting rig, full sound-proofing and editing suites.
Councillor Mick Henry, leader of Gateshead Council, officially launched Jam Jar Studios and said: "This is a fantastic facility, which I know will be a real asset to the industry."