11 June 2015
Newcastle United reveal new manager to "media partners"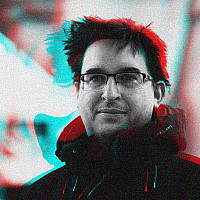 Rather than inviting the world's media to show off their new manager, Newcastle United instead invited "preferred media partners" to speak to Steve McClaren yesterday.
It's sparked yet more talk of deals between the club and certain news organisations. This time last year, The Sun and the club denied a deal when all the other newspapers were locked out.
Ironically, during that episode, it was the Mirror's Simon Bird who was one of the most vocal about the move. This time it was Bird who secured the interview with McClaren. He was invited alongside Sky and the club's website.
Today, the Daily Mail's Charles Sale said it was a demonstration of the "dictatorial way" in which Mike Ashley runs the club.
Adrian Bevington, the former director of communications at The Football Association Tweeted that, excluding the media "simply breeds contempt for club ownership at NUFC."
Phil McNulty, the chief football writer at the BBC also took to Twitter saying that "you'd have thought a club of Newcastle's profile would want to present a new manager to as many as possible. Through no fault of his own, [it's] done McClaren no favours - & I bet he was secretly very uncomfortable with it. A mistake."
The Telegraph's Luke Edwards, who's been banned from Newcastle United for some time, said his overwhelming reaction was "sadness."
"This was not new behaviour and suggests they've learnt nothing, so nothing will change."
Meanwhile in a column in The Times, football editor, Tony Evans said media partnerships were "no longer journalism. It is public relations."
"Newcastle has misjudged the moment," he continued. "The circus will not go away because the club refuses to talk to them. They will merely wonder what Ashley has got to hide."