09 June 2015
New George Best documentary for BBC Two will open up recently discovered suitcase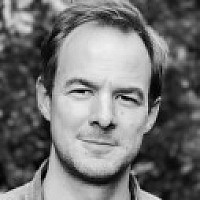 The contents of a suitcase recently retrieved from a bank vault will feature in a new BBC Two documentary about football legend George Best.
Marking a decade since the former Manchester United footballer's untimely death, Best will include a "stellar" cast of interviewees as well as previously unseen footage.
George Best in his United heyday
Announcing the commission, the BBC intriguingly reveals that the 60-minute film, produced by Finepoint Films, will feature the contents of a suitcase.
The broadcaster said: "In the depths of his spectacular fall from grace, George Best deposited a suitcase in a secure vault of his bank. It lay there, forgotten, for many years after his death.
"The opening of that case and the revealing of its contents will bookend a film that brings fresh and compelling insight to the story of a very familiar figure."
Directed by Sheffield filmmaker Dan Gordon and executive produced by John Battsek - who also collaborated together on the award-winning Hillsborough - Best will aim to "unpack the highs and lows of George Best's life on and off the pitch to make sense of a very public implosion".
The new documentary was one of a series announced by Kim Shillinglaw, controller of BBC Two and Four.