05 June 2015
Juice FM sold to Global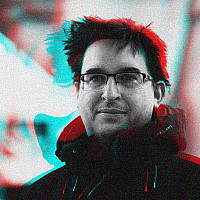 Global looks set to expand its Capital network, with the acquisition of Liverpool's Juice FM from UTV Media.
The deal, believed to be worth around £10m, would be subject to approval from the Competition and Markets Authority.
"I'm pleased to announce our proposed acquisition of Juice FM, which will complement our portfolio both regionally and nationally.  I'm looking forward to welcoming Juice FM to the Global family," said Ashley Tabor, founder & executive president of Global.
At the beginning of the year, UTV Media announced to the Stock Exchange that it was "assessing the options" for its UK local radio station portfolio, which includes not only Juice FM, but Tower FM and Pulse 1 and 2.
Global's interest in Juice FM was first rumoured back in April, with suggestions that it could pay £10m for the station. The group has rolled out its Capital brand across the country, but until now had no presence in Liverpool.
It's been a busy few months within the radio sector, initiated by Global's acquisition of GMG. Due to competition rules, Global had to sell a handful of its Real and Smooth stations in order for the deal to go through. These were picked up by Communicorp in February last year.