25 June 2015
John Thomson fronts new UKTV stand-up series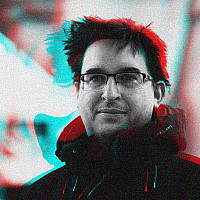 UKTV has ordered a 6-part series using archive footage of comics, including Victoria Wood, Morecambe and Wise, Tommy Cooper, Jim Carrey and Woody Allen.
Legends of Stand-Up & Bernard Righton will be hosted by John Thomson (Cold Feet, The Fast Show) in his alter ego of Northern club comedian, Bernard Righton. In between the archive, he'll be performing original material, sketches and gags.
"This is the perfect format, the very best of classic stand-up, hosted by one of my favourite ever comedy creations. I've genuinely been crying laughing in the meetings for this show, I might have to be restrained when I watch it on the telly," said commissioning editor, Iain Coyle.
The series has been written by Thomson, John Quinn, Nigel Alred, Willy Norton and Mike Williams and produced by North One Television. It's produced by Mike Williams.