19 June 2015
Funding made available to digitise original British film and television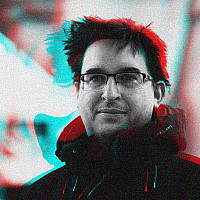 £1.5m has been set aside to digitise historic British film and television, so that they can be brought back to the big (and small) screen.
The British Film Institute's Unlocking Film Heritage Digitisation Fund is open to anyone who holds titles, which originated on film, with up to £100k available per application.
"The UFH project is an astonishing opportunity to make some of the unseen and unheralded glories of British cinema available to the widest possible range of audiences. We are working with rights holders and partners to bring these films into the 21st century and stimulate a renewal of interest in our shared history as captured on film," said Heather Stewart, creative director, BFI.
The aim of the project is to secure an archive of historic film for anyone to access and therefore create new audiences. The digitised material will be available through the BFI's VoD platform, BFI Player.
The deadline for submission is 5pm, 21 August 2015.