19 June 2015
Ed Vaizey, Alice Webb and Dan'l Hewitt join Children's Media Conference line-up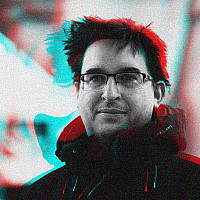 More names have been added to next month's Children's Media Conference (CMC) in Sheffield.
New BBC Children's director Alice Webb
In the opening session, broadcaster and journalist, Steve Hewlett will be hosting a Question Time style debate, with Ed Vaizey, Minister for Culture and the Digital Economy; Alice Webb, director of BBC Children's; and Anna Home, chair of the Children's Media. Among the key issues they'll be discussing are the future of the BBC and public service broadcasting; regulation; and topics which impact on the children's audience and creative activity.
Webb will also appear the following day to deliver her first public presentation since taking on the children's role 4 months ago.
There will also be an appearance from Richard McCourt and Dominic Wood (Dick and Dom), who'll join writers, producers and a child psychologist to examine how double acts work in live action and animated shows.
There will also be a keynote from Dan'l Hewitt, the UK managing director of Maker Studios. With more than 650m subscribers and billions of monthly views on YouTube, Maker's stars are described as some of the "most original, connect and diverse in history." Hewitt will talk about how the company nurtures talent.
"CMC is a must-attend event for anyone and everyone in children's media. This year's line-up of speakers tops a packed few days of sessions, insight panels, workshops and the CMC International Exchange, highlighting that CMC is more comprehensive than ever at tackling all the big issues at the heart of the UK and global kids' content businesses," said Greg Childs, editorial director of Children's Media Conference.
The event runs from 1st to 3rd July and other speakers include:
Scott Pritchard, 2D Sequence Supervisor from Industrial Light and Magic;
Irish children's laureate Niamh Sharkey, creator of Henry Hugglemonster;
Pat Younge, MD of Sugar Films (formerly chief creative officer of BBC Vision);
Kay Benbow, Controller CBeebies, BBC
Lewis Bronze, Founder and Director of Content Discovery Education
Jenny Buckland, CEO Australian Children's Television Foundation
Eryk Casemiro, Chief Creative Officer - Zodak Media
Guilherme Coelho, CEO, 01Digital Brazil
Dylan Collins, CEO, Superawesome
Nick Gawne, Head of Business Development, eOne Family
Patricia Hidalgo, SVP, Chief Content & Creative Officer, EMEA,Turner Broadcasting System EMEA
David Levine, Vice President, Programming, Production and Strategic Development, Disney Channels EMEA, General Manager, Disney Channels UK & Ireland
Tim Patterson, VP, Director of Programming, Nickelodeon UK
Jean-Philippe Randisi, CEO, Zodiac Kids
Linda Simensky, Vice President, Children's Programming, PBS
David Sproxton, Executive Director, Aardman Animations
Cheryl Taylor, Controller, CBBC
Rachel Wakley, Head of Licensing - Tesco