23 June 2015
Downton Abbey actress gives birth to a pig in acclaimed Manchester short film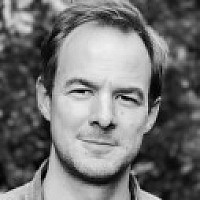 Two major film festivals have picked up a controversial short film from a Manchester production company in which a woman gives birth to a pig child.
The short, The Pig Child, has been selected by the Edinburgh International Film Festival and the Palm Springs Film Festival in California.
Downton Abbey's Catherine Steadman plays an ambitious young scientist called Rosa, who makes the decision to inseminate herself with an embryo combining both human and animal cells. Discovering that she is carrying a "pig child" she is torn between scientific drive and maternalistic urges.
The Frankenstien-esque thriller, made by Delaval Film, has been backed by the BFI and Creative England.
Watch the making of The Pig Child:
Director Lucy Campbell said: "This is a risky film, the heroine is a woman who breaks the rules, and transgresses the natural laws of nature, to surrogate and give birth to a pig-human chimera she's created in the lab. It is scary, visceral."
Producer Loran Dunn added: "We are thrilled to be included into such prestigious festivals, it is a credit to the exceptional filmmaking talent in Manchester."
The filmmakers are currently in development with a feature film follow-up, and say they are will be looking to shoot on location in Manchester.