08 June 2015
Chris Evans filming "secret Top Gear film" this week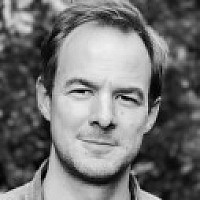 Chris Evans has revealed he is making a "secret Top Gear film" this week - weeks after ruling himself out of the vacancy left by Jeremy Clarkson's departure.
The Warrington-born Radio 2 DJ confirmed on Channel 4's Sunday Brunch that he will be filming a "Top Gear sequence" with an independent production company on Tuesday.
Asked by presenter Tim Lovejoy whether he had started to present the BBC Two series yet, Evans said: "Not started yet, but we are doing a secret Top Gear film on Tuesday."
After Lovejoy replied, "it's not so secret now", Evans continued: "It still will be, because nobody knows where it's going to be.
"We're making a Top Gear – we're doing a Top Gear sequence with an independent production company and we're going to see how it goes."
Clarkson, who was sacked by the BBC in March after a fracas with a producer at a North Yorkshire hotel, and former Top Gear colleague James May later sent tweets referencing Evans' TV revelation:
Next week, I'm doing a pilot Radio 2 breakfast show with an independent production company. We'll see how it goes.

— Jeremy Clarkson (@JeremyClarkson) June 7, 2015
I'm working on a new TV idea, with an independent production company, called TFI Thursday. We'll see how it goes.

— James May (@MrJamesMay) June 7, 2015