12 May 2015
Under 2% of voters influenced by local newspapers, survey finds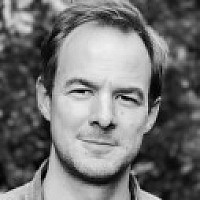 Under 2% of voters claimed they were influenced by local newspaper coverage of the general election, a survey has found.
A Panelbase survey of 3,019 people found that 38% were influenced by the TV debates, 23% by TV news coverage and 10% by party political broadcasts.
One of the pre-election TV debates
TV was well ahead of newspapers (25%) in terms of influence, with websites at 17%, radio at 14%, and speaking to family and friends at 14%.
Of 740 respondents who claimed to be influenced most by newspapers, 30% said the Daily Mail had been most influential in shaping their opinion.
The Guardian was the second most influential, on 21%, with The Times at 20%.
But of those respondents who were influenced by newspapers, just 7% - or under 2% of the overall survey respondents - said that local newspapers had influenced their vote.
The survey was conducted less than a week before the election across a sample group of 2,006 adults in England and Wales and 1,013 adults in Scotland.
Last week we reported how The Yorkshire Post had, unusually for a regional paper, expressed its support for a particular party.