21 May 2015
SIS Live wins Rugby World Cup contract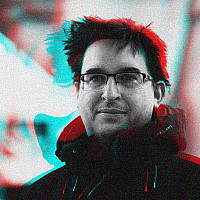 SIS Live at MediaCityUK has been chosen by host broadcaster, ITV, to provide all communications and live feeds throughout the duration of the Rugby World Cup.
The contract overs the opening ceremony at Twickenham on September 18th, though the 48 matches broadcast live from all 13 stadiums nationwide over 6 weeks.
The company will install new fibre connectivity at each stadium and provide 10 single and 3 dual antenna uplinks, with more than 1000 hours of satellite capacity.
"The Rugby World Cup is the most significant sports contract in the UK's 2015 calendar and we are delighted to have been asked to supply the connectivity services to ITV," said David Meynell, managing director, SIS Live
"It is a great opportunity for us to showcase the unrivalled connectivity skills which have already made us a familiar presence at the country's most high profile sporting venues and allowed us to roll out new fibre across the UK.
"We already have an excellent working relationship with ITV and we look forward to utilising our comprehensive connectivity infrastructure to deliver the highest quality live coverage from up to four matches per day."
As well as providing audio, video and comms feeds to ITV, it will provide feeds for global distribution through its uplink trucks and operations centres at MediaCityUK and Milton Keynes.