15 May 2015
Shiver goes back to school for ITV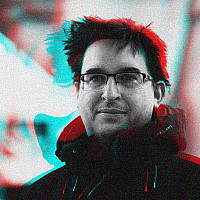 Shiver at MediaCityUK is to produce a brand new current affairs series looking at state and private schools.
A Very Public Education will see headteachers and pupils at each school swap places to learn the differences between the education systems.
"The experiences of the most important people in education - pupils and teachers - are at the heart of this series, which aims to provide an opportunity to gain and share their valuable perspectives on a vital and hugely controversial issue: the division between its public and private sectors," explained Michael Jermey, director of news and current affairs.
It comes as more than a third of the current cabinet were educated at fee-paying schools. The programme will explore the social, economic and educational differences and challenges that face both groups.
"This is a great prism through which to look at some of the big issues in Britain today. We hope that our experiment, looking at the educational divide through the eyes of children and their teachers, will really engage the audience and offer genuine insight into the differing expectations and opportunities facing the next generation," added Alex Gardiner, Shiver's managing director.
It will be executive produced by Mike Blair, with Katherine Churcher as series producer. It was commissioned by Jermey and ITV's controller of current affairs, Ian Squires.
ITV has also ordered a second series of Shiver's reality show, Seven Days With… for ITVBe
The 6 x 60 minute programmes will give viewers an insight into the private lives of celebrity couples. These include Strictly Come Dancing's James and Ola Joran; Olympic gold medallist, Rebecca Adlington and Harry Needs; Liberty X's Michelle Heaton and Hugh Hanley; and The Wanted's Tom Parker and his partner.
"We thoroughly enjoyed getting to know the celebrity couples who allowed us into their lives in series 1.  Series 2 promises to deliver even more incredible moments that reveal what celebrity life really is like behind closed doors," said Shiver executive producer Miles Jarvis.
The series was ordered by ITV2 and ITVBe's commissioner for entertainment, Amanda Stavri. Richard Whalley will series produce.