27 May 2015
More Junior Vets on Call for True North Productions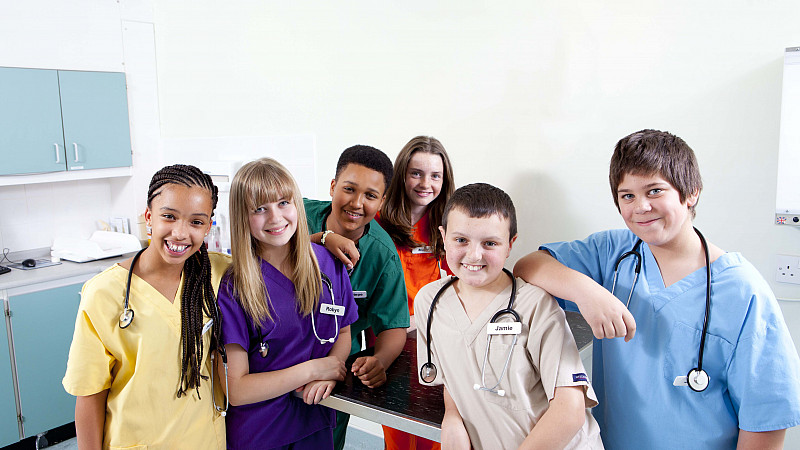 Junior Vets on Call
True North Productions has been commissioned for a third and fourth series of CBBC show Junior Vets, as the channel looks to build on the success and appeal of the brand.
Following two series which each saw six children participate in daily veterinary procedures at the Royal (Dick) School of Veterinary Studies in Edinburgh, Junior Vets: On Call will be getting out to other locations in the UK.
Each self-contained episode will see stars of CBBC Johnny Cochrane and Inel Tomlinson get to grips with kids' pet related problems and animal encounters. Close to 5,000 eager applicants were whittled down by Leeds-based True North to get a taste of what it's like to be on the front line of animal aid in the UK.
With 80 children featured across the series, every episode will see two pairs getting stuck in at a vets' practice, wildlife sanctuary, cat or dogs' home or zoo. Junior Vets: On Call will be 20 episodes of 30 minutes each.
Co-founder Jess Fowle, who is the creative director and executive producer on Junior Vets, said a huge amount of hard work and creativity has gone into making sure that Junior Vets is the 'go-to place' – both on screen and online – for kids who care about animals.
"It's been brilliant to work so closely with both the TV and digital commissioning teams at CBBC to constantly move the brand forwards and keep it fresh. Even better has been welcoming 80 brand new Junior Vets into our nationwide network of animal fixers."
Executive producer for True North is Jess Fowle, while executive Producer for CBBC is Kez Margrie. Mark McMullen is the series producer.