14 May 2015
Jericho: new ITV drama set in the Yorkshire Dales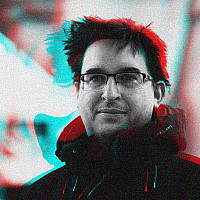 ITV Studios is to make a new 8-part series, based in North Yorkshire.
Jericho will star Jessica Raine (Fortitude, Wolf Hall, Call The Midwife), Hans Matheson (Tess of the D'Urbervilles, Doctor Zhivago, The Tudors) and Clarke Peters (The Wire, Notting Hill, Marley & Me).
It's based in the 1870s and tells the tale of people living in the shantytown, built in the shadow of a viaduct, which the community was brought together to construct.
The drama was created and written by Steve Thompson (Sherlock, Doctor Who) and executive produced by ITV Studios director of drama Kate Bartlett (Vera, Marchlands).
Paul Whittington (Cilla, Mrs Biggs, The Widower) will direct, with Lisa Osborne (Little Dorrit, South Riding, Quirke) producing.
"We're delighted to be embarking on the production of Jericho, an epic character driven drama set in the visually striking landscape of a frontier community.  We're also thrilled that we have a wonderful cast with Jessica Raine, Hans Matheson and Clarke Peters in the leading roles," said Bartlett.
The drama goes into production later this month in North Yorkshire. It will be distributed internationally by ITV Studios Global Entertainment.
It's the latest big budget ITV drama to be filming in the North East, with Beowulf currently shooting in Northumberland.