20 May 2015
Flintoff to front BBC Two search for the "UK's toughest recruit"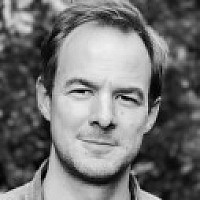 Former Lancashire cricketer Andrew Flintoff is to front a new BBC Two series that aims to find the "UK's toughest recruit".
The six-part series, Special Forces: Ultimate Hell Week, will see men and women take on gruelling tests used by some of the world's harshest army regimes, from the Navy SEALs to the SAS.
The 'Hell Week' has been especially constructed to reflect known selection processes used by special forces across the globe.
Andrew Flintoff is fronting Special Forces: Ultimate Hell Week
Each new day will "bring a new living nightmare", with participants having to endure constant exercise drills, impossible mind 'games' , lonely enforced marches, escape, interrogation drills and pain.
Kim Shillinglaw, controller of BBC Two, said: "This lively new format for BBC Two will see participants tackling the toughest military training regimes from across the globe. Highlighting some of the most extreme selection processes in the world, it will be fascinating to see what sort of person survives to the end."
Flintoff has developed a successful career in broadcasting since retiring from the crease, presenting programmes for BBC One, BBC Radio 5 live, Discovery, Sky1 and ITV.
He added: "I have always had an interest in the Armed Forces and what it takes, both physically and mentally. The contestants are going to be pushed to their very limits and it is going to be a great insight into what our Armed Forces go through on a daily basis."
Special Forces: Ultimate Hell Week will broadcast on BBC Two in the autumn. It was commissioned by Shillinglaw and acting head of documentaries Maxine Watson. Commissioning editor is Sam Bickley and the executive producers are Rachel Watson and Aysha Rafaele.