01 May 2015
Cast announced for Red's Lenny Henry drama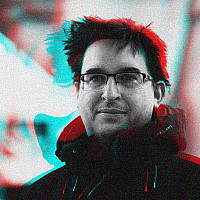 The BBC has announced the cast today for Lenny Henry's Danny and the Human Zoo.
Written by Lenny Henry, it is being produced by Red Production Company for BBC One.
Newcomer, Kascion Franlin will take on the lead role of Danny, with Lenny Henry playing his Dad, Samson.
The cast also includes Cecilia Noble (Nurse, The Bill), Arthur Darvill (Doctor Who, Broadchurch), Richard Wilson (One Foot In The Grave, Merlin) and Mark Benton (Waterloo Road, Land Girls).
"I am delighted to be working with Lenny on this fantastic script. Danny And The Human Zoo gives the audience an entry into a world very little seen on TV. It's a funny, bold and at times shocking fictionalisation of his story. And is full of the warmth, wit and brilliance we associate with Lenny himself," said Nicola Shindler, executive producer for Red Production Company.
The story is a fictionalised account of Henry's life as a teenager in 1970s Dudley and will be directed by BAFTA Rising Star, Destiny Ekaragha (Rogue, Gone Too Far!).
"This is a fantasy memoir of the first two years of my career - my beginnings, working on the Zoo, working men's clubs and all that stuff that happened to me in the mid-Seventies - but crammed into 90 minutes. The script took about three years with the help of Nicola Shindler and Caroline Hollick at Red Productions and now we're going to make it in Dudley - led by a wonderful director Destiny Ekaragha. There's an incredibly talented cast and I feel very lucky to be a part of it all," added Henry.
Juliet Charlesworth is producing the drama, which was commissioned by Charlotte Moore, Controller, BBC One, and Ben Stephenson, Controller, BBC Drama Commissioning.