18 May 2015
BBC Studios plan would "damage" the independent sector, says trade body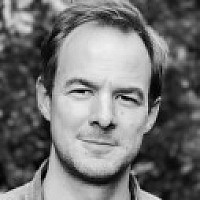 The BBC will "damage" the independent sector if it goes ahead with plans for the BBC Studios production division.
In one of the biggest shake-ups in its programme-making history, the corporation recently unveiled plans to produce shows for other channels in the UK and around the world.
Director general Tony Hall
Subject to consent from the BBC Trust, director general Tony Hall is also hoping to move BBC Studios into the commercial market, where it will be able to produce content for third party broadcasters.
But PACT, the trade body representing the UK's independent production industry, said the BBC's plans would "not be right".
John McVay, chief executive of PACT, said: "It would completely distort the market and damage an independent sector that is recognised as a world leader if the BBC was allowed to use public money to compete against commercial producers.
"The BBC is already a huge state intervention in the broadcast market. If they are now allowed to enter the production market in the way they want to that would not be right under state aid rules."
In an attempt to stop the plans, PACT said it may seek an intervention from the European competition watchdog.