14 May 2015
BBC Radio 5 Live reports "bumper" digital listening figures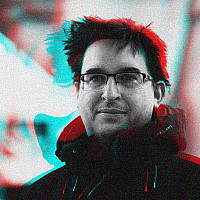 BBC Radio 5 Live says its digital content has been attracting record numbers of listeners and viewers.
While the General Election brought in three times more online listeners than usual (136,000), it was a 92-year-old former Spitfire pilot who really helped ratings rise.
The video of Joy Lofthouse returning to the skies was watched by 170,000 on the 5 Live section of the BBC website, but achieved 2.5m views on Facebook.
"Last week was pretty special for 5 live. Our story about Joy Lofthouse had a big impact on our listeners just as the country was marking the anniversary of VE Day. Then our brilliant election coverage reached its climax with the shock exit poll and the results showing a victory for David Cameron. The following morning we had a huge audience listening to us for the latest news," said Jonathan Wall, controller BBC Radio 5 live.
"I'm enormously proud of the efforts of our teams. We produced 22 hours of live rolling coverage on Friday. In the run-up to polling day, we came live from a mosque in north London, a Glasgow tower block and a caravan park in Anglesey. We've been to every corner of the country hearing voters' concerns and putting their questions to politicians. I'm really pleased we've seen a surge in digital listening, which suggests our audience is enjoying what they're hearing."
Exclusive radio broadcast rights to the Floyd Mayweather and Manny Pacquiao fight also increase online figures, becoming the most listened to online sporting event on the station this year, with 243,940 online requests.
Next week the latest RAJAR's are released and Wall will be hoping that  these online figures are translated into those results. The last quarter showed an audience drop, after a major overhaul of presenting talent.