01 May 2015
BBC proposals to extend 5 live Sports Extra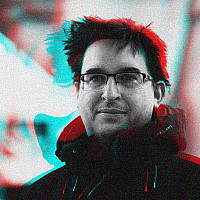 The BBC has outlined plans to extend the coverage of Radio 5 Live's sister station, 5 live Sports Extra.
It stated that the main aim is to introduce a "limited amount of new magazine programming" to cover more minority sports, that wouldn't ordinarily get air time on Radio 5 Live.
"We propose to commission a maximum of 10 hours per week of new magazine programmes," explained Jonathan Wall, controller, BBC Radio 5 Live.
"What will these be? Well, we are committing to a new weekly Olympic and Paralympics show in the build up to Rio next year. There would also be a new weekly cycling show focusing both on elite sport and participation.
5 live Controller Jonathan Wall
"Our proposal also includes, for the first time ever on British radio, a new weekly show all about netball, one of the UK's fastest growing sports. We would also make a weekly magazine show during the women's football season.
"Listeners can then find these programmes when they want either online via the BBC Sport website or by tuning in to Sports Extra on digital radio.
"Sports that are already well served by UK radio, such as Premier League football, international cricket and international rugby union won't be included in this list of new shows. This proposal is driven by a mission to make a big step change in how we cover sports that don't always get the attention they deserve."
The proposal has been handed to the BBC Trust which is currently reviewing Radio 4, Radio 4 Extra, Radio 5 live and 5 live Sports Extra.
Wall also said that he would schedule a maximum of 10 hours per week to repeat the "very best of our sports journalism." He points to documentaries about pregnancy in sport, Tony McCoy and Jimmy Anderson.
"In 2014, we covered 51 sports on 5 live. That's the most in our history. I really believe this proposal to make limited, tailor-made content for Sports Extra would complement the programming on 5 live," he continued.
"Over the last two years, we have taken a number of steps to reach audiences in new ways. This has included an innovation on the BBC Sport App where you can now listen to our live commentaries on your mobile whilst checking out the latest scores. We've also launched a 'snackable' service which allows people to listen to short bursts of our best output. In Short, as it's known, now gets a million hits a month.
"We think this proposal will not only deliver the most distinctive programming in the 90 year history of BBC radio sport, but will also encourage our audiences to listen to us in new ways."
Should the Trust give the go-ahead, changes to the schedule could be made in January next year.
You can read Jonathan Wall's full blog post on the BBC website.