29 April 2015
Question Time from Leeds and more election broadcasts confirmed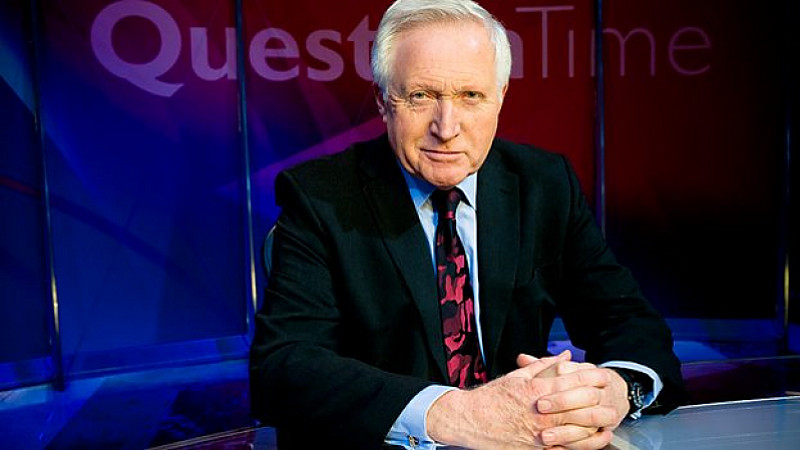 Question Time awaits
The BBC's election coverage is continuing apace - with broadcasts across the north over the next two days.
As well as each of the BBC's TV regions producing a debate featuring a panel of candidates discussing election issues in front of an audience made up of voters being shown tonight, the corporation has also released the full details of tomorrow's special Leaders' Question Time from Leeds.
With a week to go before polling the Conservative, Labour and Liberal Democrat leaders will separately face 30 minutes of questions posed by a studio audience with the usual Question Time format.
The order the leaders will appear in is: David Cameron, Ed Miliband and Nick Clegg. This has been agreed between the BBC and political parties.
The programme, hosted by David Dimbleby, will be broadcast from Leeds Town Hall and is being shown live on BBC One and can be heard on BBC Radio 5 live from 8pm to 9.30pm on Thursday 30 April.
Elsewhere local debates will be shown on BBC1 tonight (Wednesday 29 April) at 10:50 pm.
Politicians from across the political spectrum are booked to appear in those debates including Sajid Javid from the Conservatives, Tristram Hunt from Labour, Norman Lamb from the Liberal Democrats, Jenny Jones from the Green party, UKIP's Suzanne Evans, and Respect's George Galloway.
The BBC's regional news teams have been offering comprehensive coverage throughout the election, holding those seeking power to account and cutting through the promises and pledges to make clear the choice facing voters. The Sunday Politics programme has been live in each region each week during the campaign, discussing the big election stories. Meanwhile BBC Local Radio is hosting more than 160 election debates during the campaign.
Controller of BBC English Regions, David Holdsworth said: "The election has been the biggest project the BBC's English regions have ever embarked upon and I'm proud of our efforts to bring clarity to our audience and create compelling content. Our teams will be working flat out until May 7 and beyond to bring the best coverage of this fascinating and important election to our audience."