10 April 2015
never.no sets up at NAB in the Caeser's Palace Hangover Suite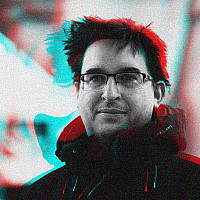 MediaCityUK's never.no is exhibiting at the NAB (National Association of Broadcasters) show in Las Vegas this week, but not at the exhibition centre.
Instead CEO, Scott Davies, has taken over a suite at the Caesar's Palace Hotel, more specifically the one that inspired the 2009 movie, The Hangover.
One of the main events of the international broadcasting calendar, 98,000 people attend the show, from 150 countries. It's where exhibitors reveal the latest in broadcast creation, management and delivery.
"We know how intense NAB can be and thought some delegates might appreciate the chance to join us in rather more relaxed surroundings, which is why hiring the Hangover Suite appealed to us. It also will give us the chance to demonstrate and articulate in detail the full range of Story's features, including a number of new applications which are genuine game changers," explained Davies.
"Through the latest version of Story broadcasters and ad agencies will, for the first time, be empowered to find, moderate and render social content ready for transmission in just a few minutes. They can also start a direct peer-to-peer dialogue with viewers over social channels, and can test and measure the success of different types of campaigns."
The platform has already been used by the likes of BBC, Sky, Fox Sports and NBC as well as brands such as Proctor & Gamble, Coca-Cola and Jeep.